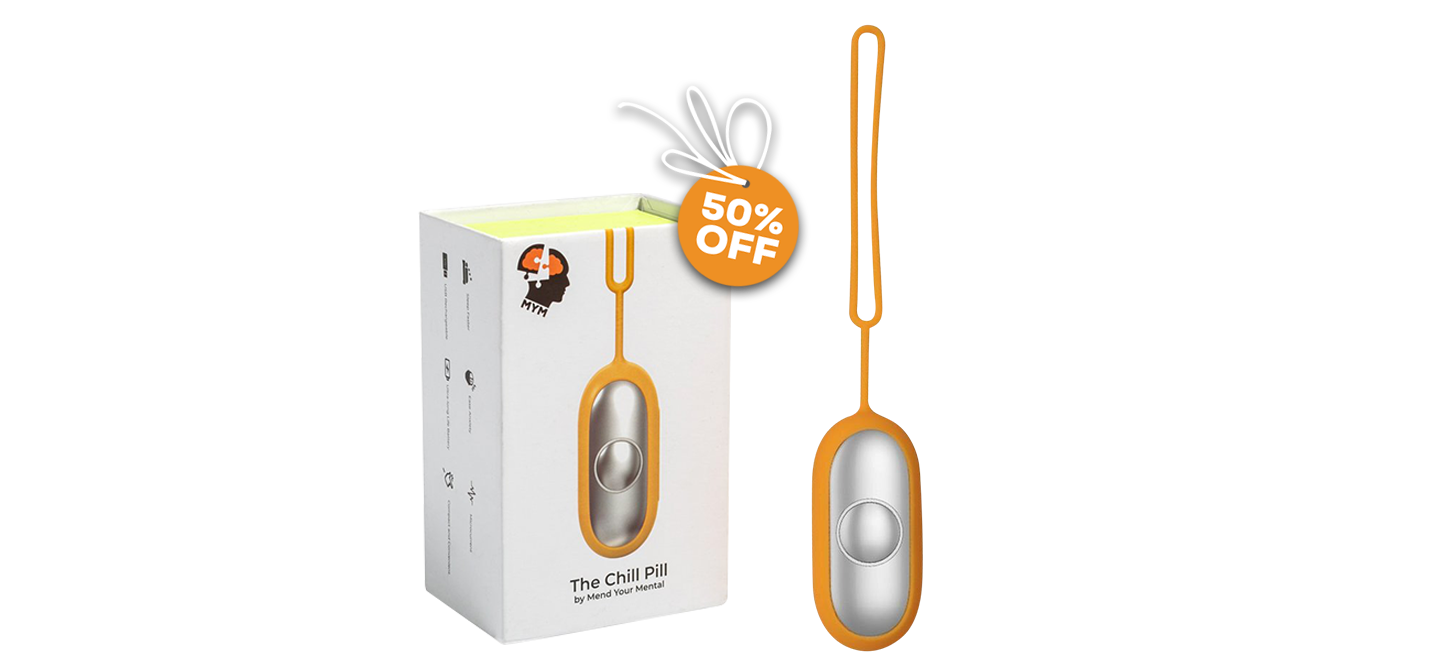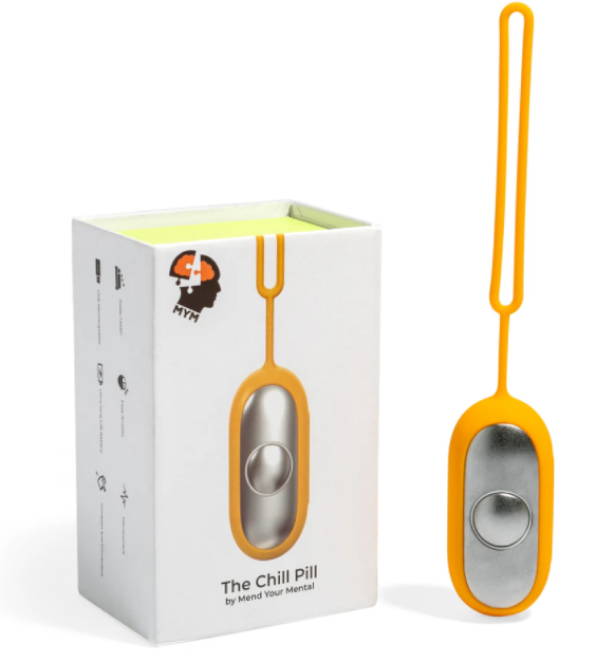 As the chemical messengers that influence and connect all of your nerve cells together, your neurons have the ability to soothe or excite your entire body, head to toe.
Quiet Your Mind,
Calm Your Body
Slow your pulse, catch your breath

Reduce stress & muscle tension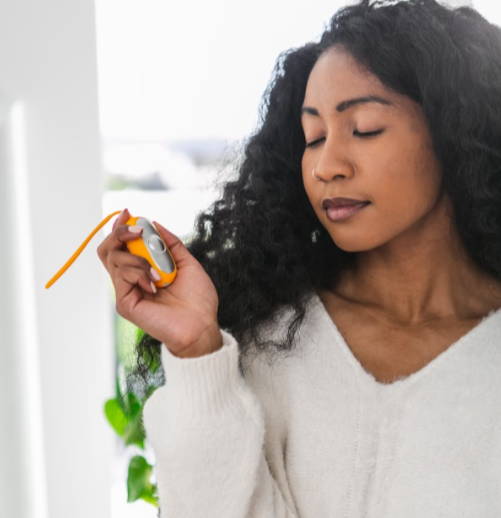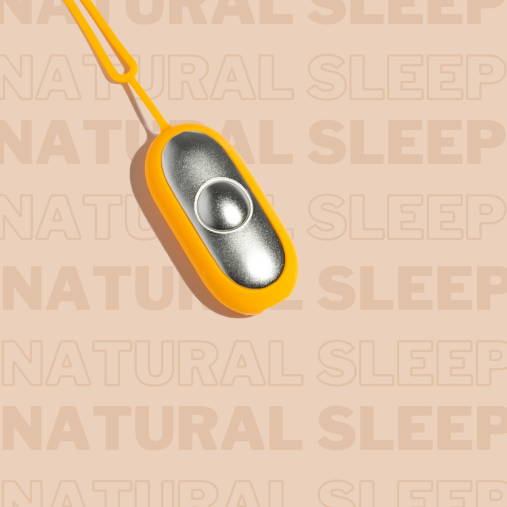 Fall Asleep Fast or
Your Money Back!
The Chill Pill is the one and only discreet, handheld device that can help you live better with anxiety, insomnia, and more. How does the Chill Pill Compare?
Helping You find Quality Sleep is Our #1 Priority!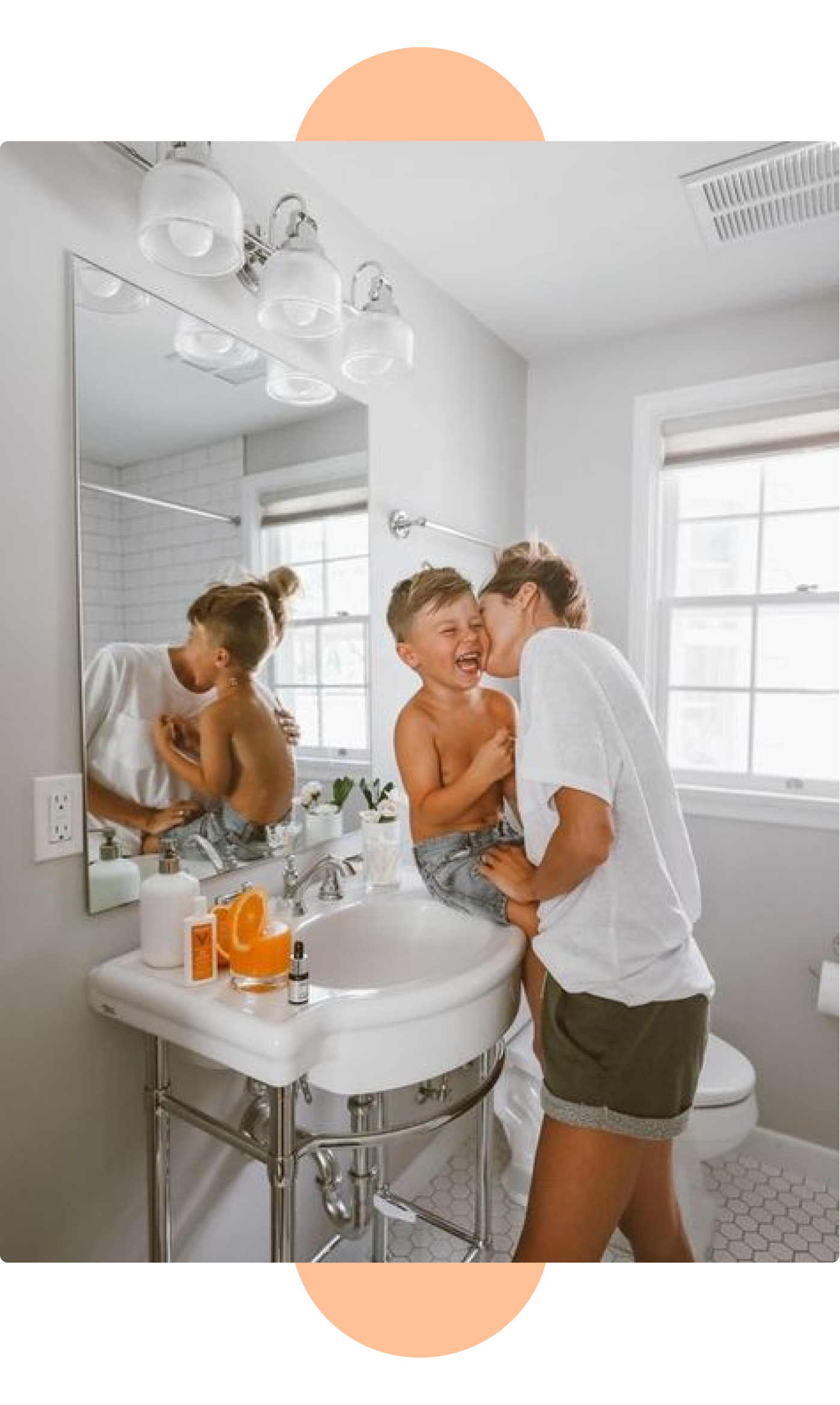 Deep, Quality Sleep Accomplishes 2 Things:
Have better memory retention, learning habits, and emotional stability

Speed up the process of tissue regeneration, bone & muscle development, and allow your immune system to work tirelessly through the night
The Stressors of Life Make Quality Sleep Hard to Come by...
Mental and emotional hurdles, situational stress, tension in relationships, poor diet, and minimal exercise will leave your body in a constant state of restlessness with no relief

Sleep solutions that have to be ingested, and other habit-forming remedies may help you drift off quickly but will actually prevent you from reaching deep REM Sleep.
The Chill Pill Enhances Purely Restorative Sleep
The Chill Pill utilizes Electrotherapy Pulse Stimulation to optimize sleep patterns to ensure deep, REM sleep every night

The Chill Pill helps you wind down quicker without inducing a habit-forming need; train your brain to sleep better on it's own!

The Chill Pill enhances overall health with Electrotherapy Stimulation that has been shown to stabilize the symptoms of mental and emotional struggles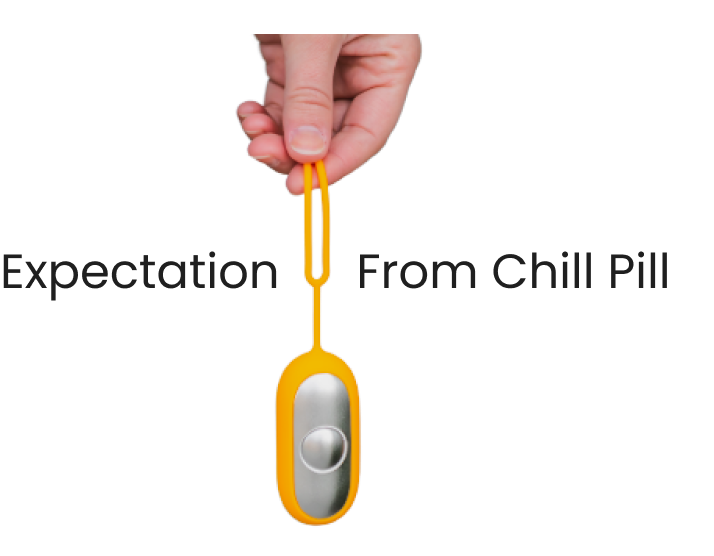 Expectation From Chill Pill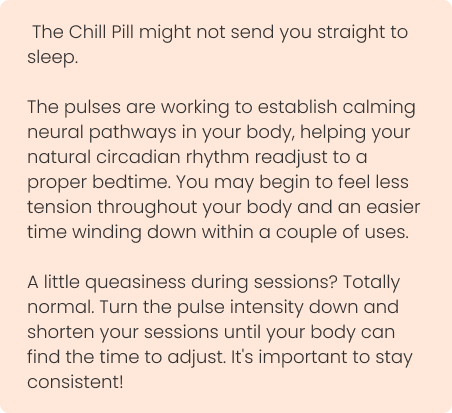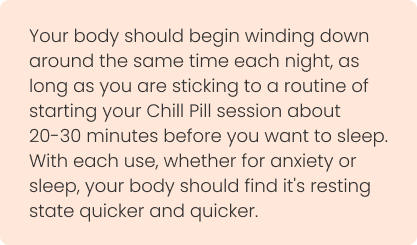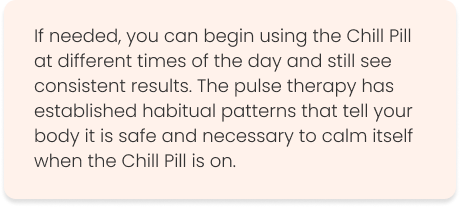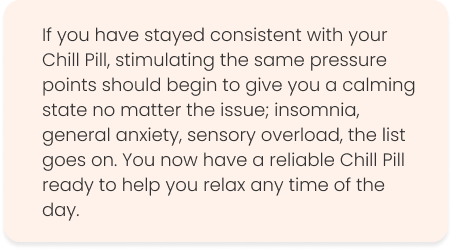 This is one of the best #tiktokmademebuyit purchases I've made! I struggled significantly with falling asleep and staying asleep. Sleeping medications made me feel hungover. But with the Chill Pill, I'm asleep even before 20 minutes! This is literally a miracle device!

This little thing works! Every time my anxiety and nervousness come, I immediately use the device and all of the anxiety and nervousness disappears! One of the most amazing products out there!

It works! I had my doubts, but it seems to work. The first impression was rare, because it seemed to cramp, but now I'm already very happy. I'm going back to sleep!

Received very well packaged and quickly. I've been sleeping great for two days and my usual time to fall asleep is an hour or an hour and a half. Now it's less than 10 minutes!

I bought it as a gift for my mother because she can't sleep at night. She said it helped her sleep better! Product looks good quality, easy comfortable to hold in your hand. Thanks for this!

I love this product. Works very well as I expected. It helps me calm down when I am nervous and feel nauseous. Greatly recommended!
Member of a Community in Need?
Whether to help children entering foster homes figure out how to sleep in their new environment,
or assist adults with special needs find a new level of independence, we're here to serve relief to our communities in every way possible!
Over 10,000 People Are Sleeping Better...
Frequently Asked Questions
More people than ever before are suffering from stress and insomnia. And while we can't do much to alter a chaotic environment, we can do something about our mental state. The only medical device approved for at-home use to treat these conditions, the Chill Pill makes hard times just a bit easier to get through. No more sleepless nights, no more uncontrollable panicking, and no more pointless sorrow!
Absolutely not! Using the Chill Pill should not bring an uncomfortable or painful sensation; if the pulse is bothersome, you may have the intensity up too high or you need to hold it against a less sensitive pressure point (try your other hand, your palm, or the inside of your wrist!).
Is it safe for children to use?
Yes! The Chill Pill is safe for virtually everyone to try; we only recommend consulting a physician if you have a history of heart issues, nerve damage, or other serious conditions that may upset your nervous system.
We do not recommend purchasing for children under 6 years of age. While completely safe to try, their tiny hands and sensitive skin may not enjoy the sensation as much as an older user!
Why not just use sleeping pills?
While sleeping medications are known to be generally effective in finding rest, the problem becomes it's long-term consequences. After weeks, months, or even years of using medication to drift off, the likelihood of forming a necessary attachment to the pills is alarmingly high. In fact, most people build up a tolerance and only increase their dosage as time wears on. But with the Chill Pill, there is no frightening proclivity to addiction, no tolerance level, and the long-term use actually supports your mental state into no longer need a sleeping or calming aid of any kind!
What is the Chill Pill made of?
The Chill Pill is made with an ABS-Certified grade of Stainless Steel, wrapped in a silicone shell. Completely safe and non-toxic, it is designed to be kind to your skin even when you fall asleep with it in tucked into the palm of your hand!
The Chill Pill features a 500mAh battery capacity that has a running time of at least 20 hours. By automatically shutting down after 20 minutes, it's safe to say one charge will last you a while! Every Chill Pill comes with it's own USB charging cable.
Can I sleep with the Chill Pill on my hand?
Definitely, yes! The Chill Pill is designed to rest in the palm of your hands, stimulating your neural pathways which help calm your mind and body to promote better sleep. You won't have to worry about it falling off the bed or getting stuck under your leg all night, the sturdy, skin-friendly design lets you fall asleep and wake up well-rested without worry.
How long are shipping and processing times?
All orders are processed and shipped out within 1 business day. Once shipped, domestic orders within the U.S. normally arrive within 2-4 business days. However, inclement weather conditions, mail carrier issues, and customs may all cause delays in transit.
Need Help? Send us an email or give us a call!
support@mendyourmental.com
800 674 3773